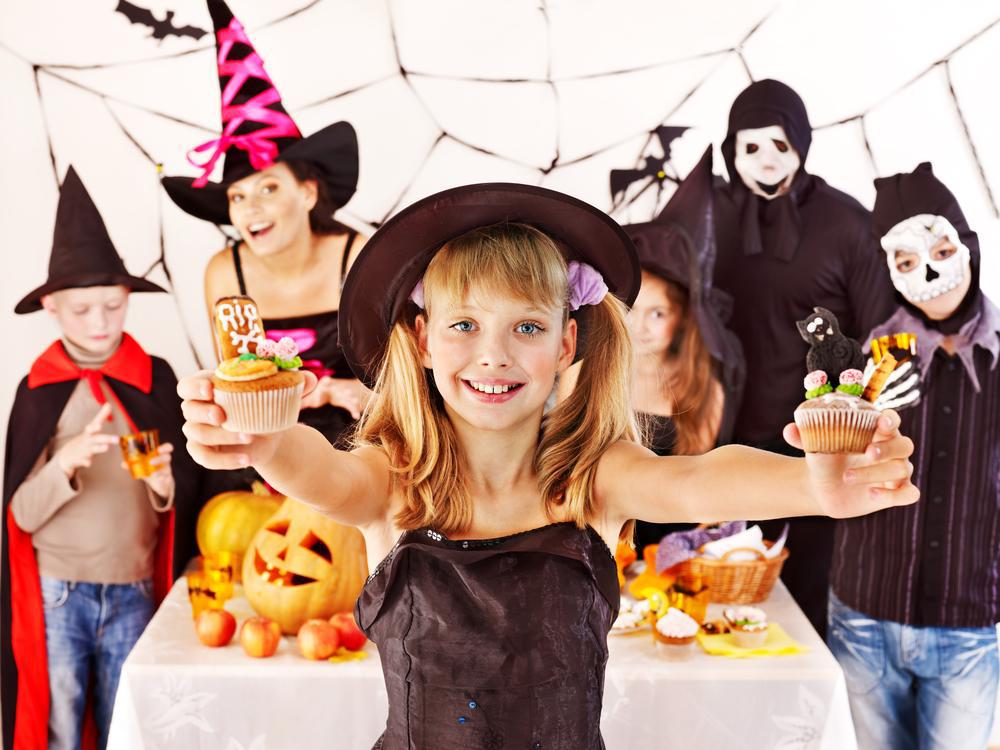 l

0 Comments

l

By by Diane Scott
How to Have a Gluten-Free Halloween?
How to Have A Gluten-Free Halloween
This Halloween, don't let the fear of gluten scare away a good time. There are plenty of ways to enjoy a gluten-free Halloween, whether your child is allergic or sensitive to gluten, or has other dietary restrictions. Keep reading to learn about gluten-free treats, activities and costumes so your little one can enjoy All Hallows Eve to the asbolute fullest.
Gluten-free Halloween Candy and Treats
The Celiac Disease Foundation has created a handy guide to help find your favorite gluten-free treats, which you can access here. The list also includes other allergens to help those with multiple dietary restrictions or sensitivities. 
When it comes to trick-or-treating, have a discussion with your child ahead of time about how to approach the evening if your child has gluten allergies. There are many ways to enjoy the activity of trick-or-treating still, even if there are dietary restrictions present.
For example, consider purchasing your child's favorite gluten-free snacks or treats and allow them to "trade" any candy they receive on trick-or-treat for these alternatives. 
If your child isn't really into sweets, consider allowing them to trade in candy for money for their savings. 
Or if your child has their heart set on eating their hard-earned Halloween candy, make sure they know that they will first have to sort it out with an adult. All gluten-containing candy can then be donated or traded with a friend.
No matter which options you choose, they still get to dress up and enjoy the night with their friends!
(P.S. if you're handing out gluten-free candy for Halloween, you can consider posting a sign on the door or in the yard. This helps make things a tad bit easier for other parents if they have a child with dietary restrictions, too!)
Gluten-free Activities
Carving pumpkins is a naturally gluten-free activity, but the Halloween fun shouldn't stop there. 
 For extra sensitive kiddos, Aroma Dough has created a natural sculpting dough that is free from all artificial dyes and no scents are added. This Clean Dough comes in 5 plant-based natural colors and is perfect for Halloween based activities at home and school. In addition, these make fun Halloween gifts for your friends and family, or you can pop them into bags on trick-or-treat night as an alternative to handing out candy. For Senscory Halloween gluten-free try Aroma Dough naturally scented and this Halloween comes in Spooktacular Halloween aromas
Gluten-free Halloween Costumes
Whether your child is going for a creepy monster, fierce lion, or something a little tamer, everyone knows that getting dressed up for Halloween is half the fun. You might be wondering, though, should you be concerned with your child's face paint if they have a gluten allergy?
According to the Celiac Disease Foundation, because gluten cannot be absorbed through the skin (unless there is an open cut), face paint doesn't need to be gluten-free. However, if there is face paint near the mouth, or if there's a possibility it could get into the mouth, it's essential to use gluten-free products. This is especially important in the case of young children who are more likely to touch their faces and put their hands or fingers in their mouths. 
This face paint is not only gluten-free, but it is peanut and nut-free as well as vegan. Alternatively, you can also make your own gluten-free face paint at home. Mix gluten-free body lotion with cornstarch until it reaches a paste-like consistency and add a few drops of natural dye. The cornstarch thickens the lotion and prevents the color from staining the skin. Or, consider using natural makeup such as foundations and various eyeshadows to achieve a similar effect.
Make sure to test out your face paint several days before Halloween to ensure there are no sensitivities, and nothing gets in the way of a fun night!
Happy haunting!
Leave a Reply
Your email address will not be published. Required fields are marked *