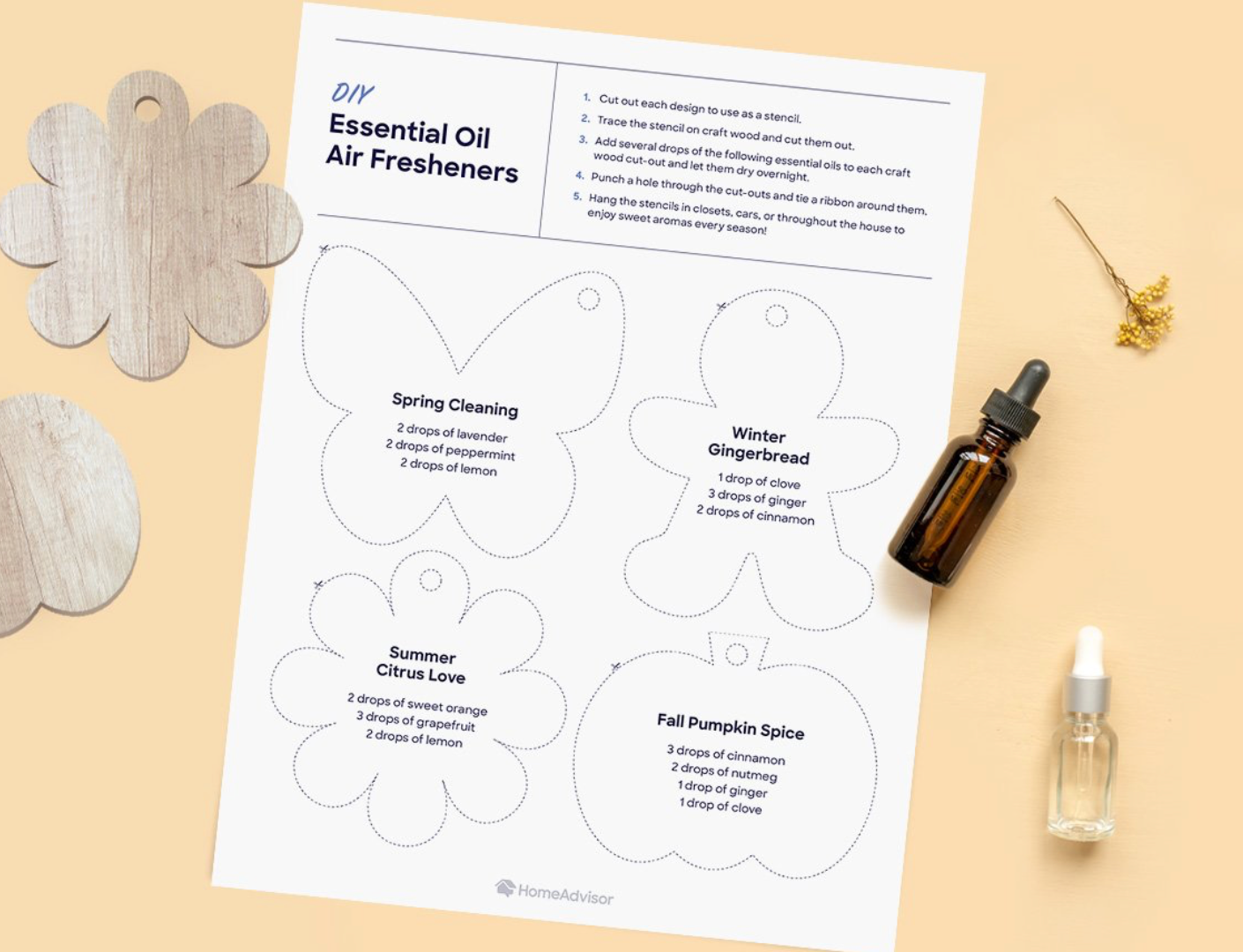 l

0 Comments

l

By by Diane Scott
DIY Room Air Freshner Project to do with your Kids! "originally posted on How to Make Your House Smell Good
  "originally posted on How to Make Your House Smell Good1. Make a DIY Room Air Freshener Kit with your Kids!
Free Printable!
Essential oils are natural alternatives to synthetic fragrances. Once extracted, essential oils maintain the aroma from plants and can be mixed with candles, added to cleaners, and more.
You can add a few drops of essential oil blends to craft wood cut-outs to create DIY air fresheners and hang them every season.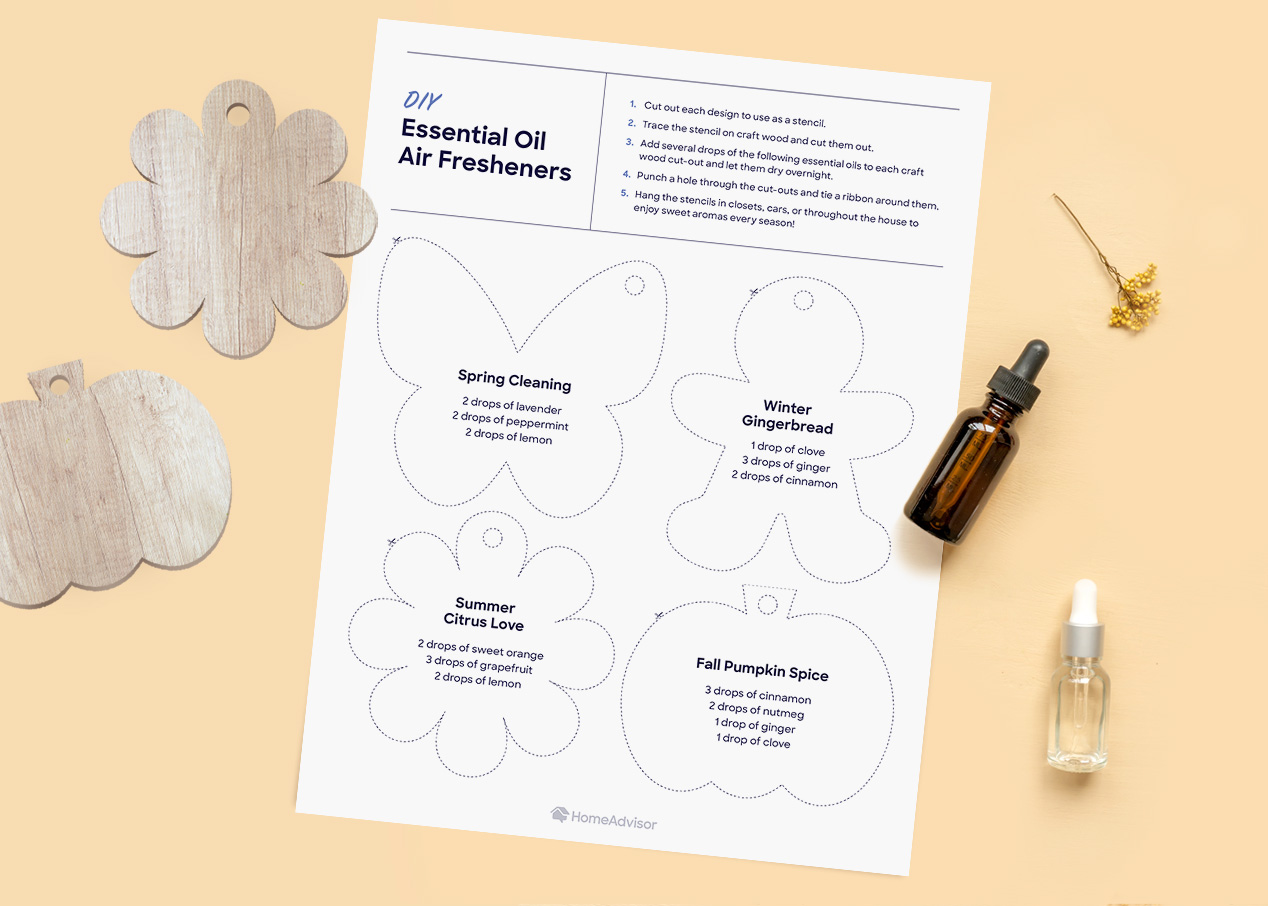 Tatyana Maximova/iStock/Getty Images Plus via Getty Images
Be sure to pet-proof your home when preparing and using them, as many essential oils are poisonous to animals.
Below is a list of pet-friendly essential oils:
Lavender oil
Frankincense
Chamomile
Bergamot
2. Simmer Aromatics on the Stove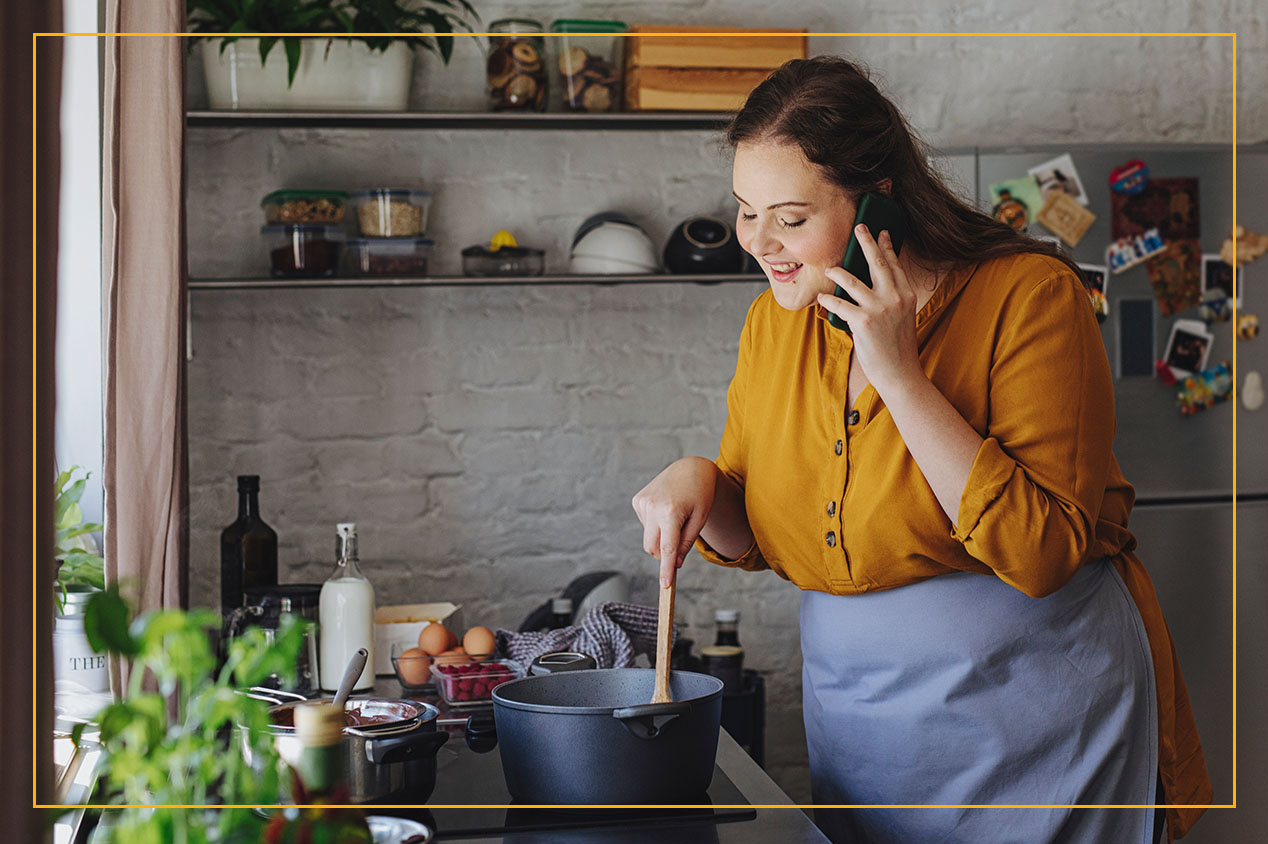 miniseries/iStock/Getty Images Plus via Getty Images
Do you love the lingering smell of citrus fruits and spices? Easily simmer fruit peels, such as oranges and lemons, with herbs like peppermint and rosemary together in a water-filled pot on the stove. The sweet aroma from this stovetop potpourri will fill the entire house.
3. DIY Fragrant Candles
Candles are a classic way to fill any space with invigorating aromas. You can purchase them in a range of scents and also use them as decoration.
The key is to strategically place the candles around the home in places that aren't near fans or vents or easily accessible to children in the house. For safer alternatives, scented wax melts on candle warmers will also do the trick.
Quick hack: Certain types of candles let off harmful chemicals when they burn. To avoid this, opt for soy and coconut-based wax candles, which are nontoxic.
Add these printable labels to gift someone their favorite scented candle: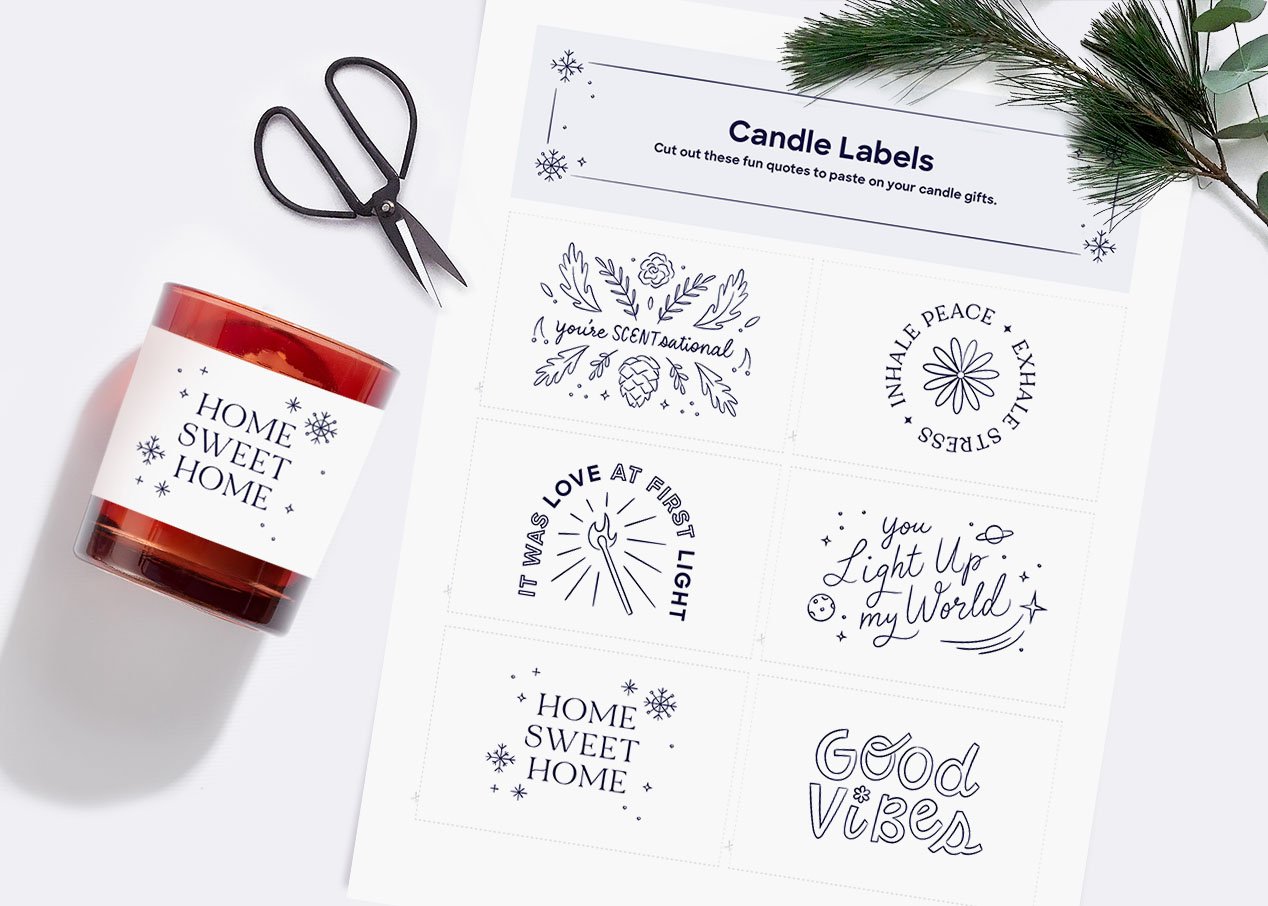 Yuliia Mazurkevych/Shutterstock.com; Diana Schröder-Bode/Unsplash.com

Natural and DIY Scents: Ideas for Every Season
Want to avoid using air fresheners with toxic chemicals? Some of these products don't necessarily remove the smell, but rather add an additional strong aroma to the air.
This can be counterproductive for someone with allergies or sensitivities to strong smells. Below are a few do-it-yourself (DIY) home scents that are friendlier to sensitive noses and can even double as gifts for the holidays.
If you're expecting guests over, you can bake desserts such as cake or sugar cookies that will permeate the home with a warm, inviting aroma. If you want to skip food altogether, simply warm cinnamon powder or vanilla extract in a dish in the oven to achieve the same results.
With these cleaning secrets and house hacks, your abode will smell pleasant year-round. Since routine cleaning plays a significant role in odor prevention, hiring local professionals to clean your house can help prepare your home in time for guests and holidays.
Leave a Reply
Your email address will not be published. Required fields are marked *