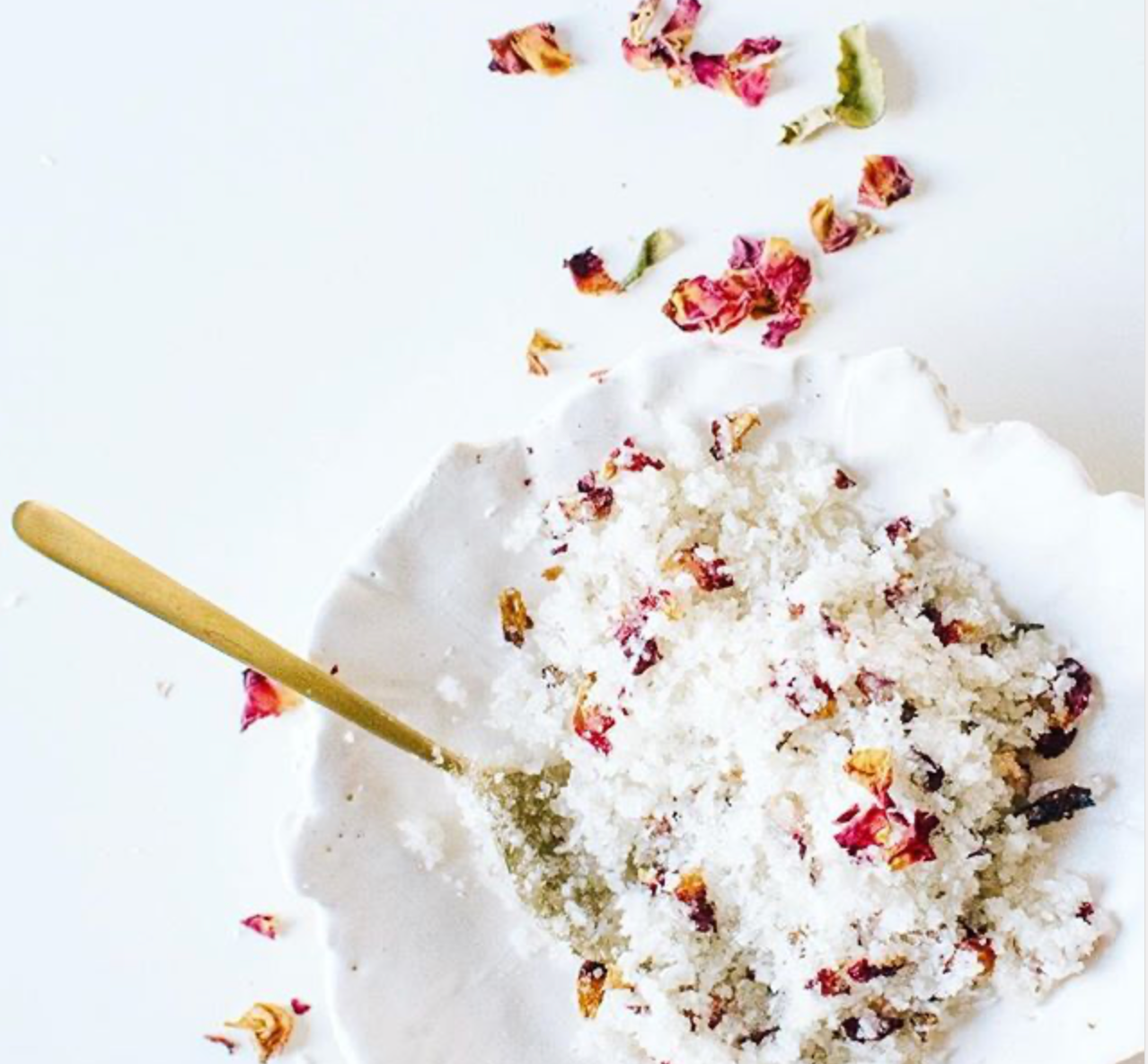 l

0 Comments

l

By by Diane Scott
DIY Mother's Day Rose Sugar Scrub DIY
DIY Mother's Day Rose Sugar Scrub
Hopefully, all us deserving Mom's will receive some flowers weather handpicked from your kiddos or long stem roses from your husband to say thank you for all your hard work being a mother 24/7.  We are the multi-taskers, the problem solvers the negotiators plus more in the family and - hey , let's face it, we all want a little appreciation once in a while - right?  My most previous memories of Mother's Day actually are from those little precious handmade art creations from my little kids and to see their giddy laughter and excitement as I opened their treasures.
Thought I would share a quick and easy DIY Mother's Day (or any day) Receipe for a make it at home Rose Sugar Scrub
Sugar Scrub 
You Will Need:
1 cup sugar
1/2 cup carrier oil
1/2 cup dried flower petals (roses work great)
15-20 drop essential oils
To Make:
Mix together the sugar, oil, and dried flower petals.  Add the essential oils of your choice.  Store in an airtight container.  Ready to be used as a sugar scrub when you can whisk yourself away from the kids, close the bathroom door light a candle next to the tub, pour a glass of wine, and use to polish your skin and remove dead skin cells for a new, refresh you, ready to tackle on motherhood"
Happy Mother's Day!
Leave a Reply
Your email address will not be published. Required fields are marked *